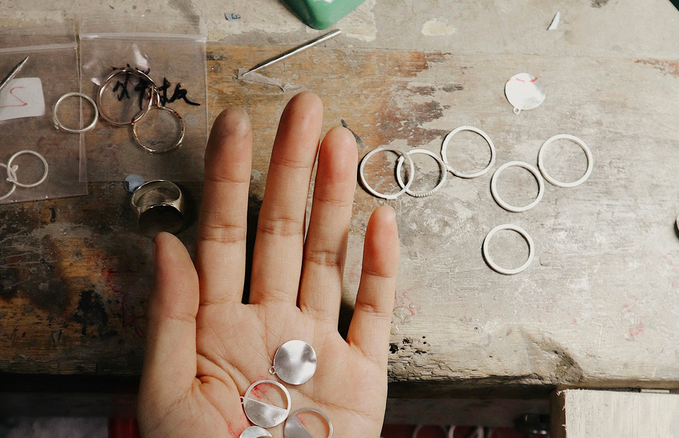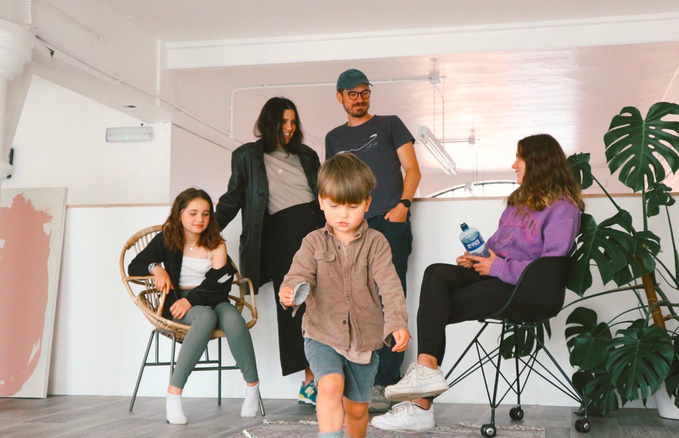 I work very closely with our silversmith Jackie in Guangzhou. With his team of 6 others, they hand make each of my designs from 925 sterling silver. See our review from meeting them back in August 2019 here.
One of my greatest pleasures is watching our global community grow on Instagram. Seeing customer tags of how they like to wear the pieces has been such an honour over the years and something I'll never take for granted.

We donate 10% of all profits to various charities and in 2017 we partnered with SOS Children's Villages. Since then we've become their largest UK corporate doner. From 2017-2019 our donation sent 64 African kids to school for a year, covering the cost of tuition, books and transport. We love the idea of combating poverty with education. In 2020, we were asked by SOS to donate to a new 'Youth Training and Employability Centre' which has been having an important impact in The Gambia, one of Africa's smallest and poorest countries. By the end of 2021, almost 400 students will have graduated from the programme. This training is helping vunerable young people learn new employability skills and helping them build sustainable livelihoods for themselves and their families.
My hope is that there is something for you to sink your teeth into here whether it be a wander through the collections here, connecting to others on instagram or by way of some longer-form inspiration on blog. Thanks so much for stopping by. Rebekah x
Community
On You
We see you on Instagram and we love it
See Gallery
Giving
Keeping the Flow
We donate 10% of profits to charity.
Learn More